Building and nurturing your online success through expert web design and website maintenance
About US
Who We Are
West Sussex Websites is owned and managed by David Taylor who is based in Southwick, West Sussex. David has over twenty five years experience in the development, delivery and suppoty of IT systems and applications and during the period has witnessed the growth of the internet and web based technology.
West Sussex Websites was formed in 2009 and has clients based in and around both East and West Sussex, Surrey and Hampshire.
Our Websites
We specialisein building and maintaining websites based on the content management systems and in particular are expertswith WordPress which is the system of choice for both small and larger prestigious businesses and organisations.
Our philiosophy
Is simple… Customers who are very happy with their website and completely satisfied with the support they receive. We do this by:
Ensuring we understand their wants, preferences and the requirements of their business.
Being creative and inovative, yet with a well proven development methodology we are systematic and pragmatic.
Being flexible and responsive to questions and requests and keeping our clients well informed of progress.
What We Do
Website
Design
We can build you a website that stands out from your competition and enhances the value of your company.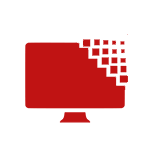 Website
Development
We can enhance your existing website and help keep the content up to date. Let us help you get results!
Website
Maintenance
We can maintain and look after your website, making sure that it is up to date and securely hosted.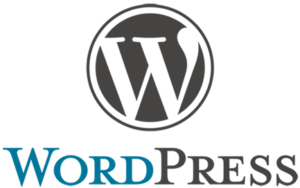 WordPress is an excellent content management system, we can helpyou manage your content and take control of your website.
We design and build impressive and contemporary looking websites using WordPress that will make your business or organisation loomgreat without breaking your budget.
Why choose West Sussex Websites?
Our Commitment to Service
Other website design companies sell you their websites, we sell you our service
We're Affordable
Our streamlined website development process and experience allows us to provide our professional website design at very competitive rates.
We're locally based in Sussex
We are not like many anonymous web designers and easily accessible to our clients in Sussex Hampshire and Surrey.
Manage your content
We're passionate about enabling our clients to keep their websites up-to-date as easy as possible.
We listen to you
When we build or develop a website for you we make sure we deliver what you require, not what we think you want.
We are WordPress experts
We specialise in designing and developing websites with WordPress and know the best of themes and plugins.
Testimonials
Don't just take our word for it. Here what our clients have to say about us
"David has done wonders for us in fixing the original website we had and creating two new ones. We have found David to be very professional and always very quick to respond, he has been able to accommodate our 
requirements whilst also providing us with sound advice on all aspects of website and on line issues we have encountered. We are very happy with the high standard of work and service that David provides and would recommend him to anybody either looking to have a new website built or to fix any online problems."

Ross Honey, Founder of WCC and WPC, angling vents with an international reach http://www.anglingspirit.com
"If you are looking to create or redesign your website, West Sussex Websites is the company for you!

Two years ago, I approached David Taylor to ask for a revamp of our old and tired website for a hair and beauty salon in London. He worked with us to create a brief for the new site and gave us invaluable advice on how we could maximise our web presence through SEO and update how we presented our company on line. He held our hands through the transition and was eternally patient with various members of the team who regularly passed through a stream of amendments.

The end result was a fresh and modern looking website, the design was clean, our branding strong and the site easy to navigate for clients.

David ensured a continued strong web presence and on tracking new clients, it was noted that there is a significant increase which was directly linked to the new website.

Clearly I am very happy with the work that David produces and the service he provides as I have continued to return to him and will do so again in the future.

I would have no hesitation in recommending David Taylor to produce either a website or blog as I feel he provides a professional and affordable service."

Maria Winslow, Winslow Skincare http://www.winslowskincare.co.ukre.co.uk
"I asked David to set up a website for a new venture that I am embarking upon and once again he came up with a superb design and format seemingly effortlessly. David's endless patience when dealing with my silly queries and requests is a credit to him and he is always a pleasure to work with. Having coming up with an initial site, I set about adding content and then realised that David was continuing to make improvements all the time. He has immense attention to detail and I can't recommend him highly enough. Thank you David for making my mad life a little easier."

Mary-Jane, https://www.eft-practitioner.com
"Although West Sussex Website's set up process is excellent, it's not all about getting up and running. Any website company worth their salt will look after you afterwards. Tweaks, changes, general help and keeping up with developments is all part of the service these days and I'm happy to say their after care service is prompt, effective and cost efficient."

Keith Foskett, Long Distance Hiker, Writer and Blogger – Winner of the Go Outdoors Best Independent Walking Blog http://www.keithfoskett.com
"We are delighted with the new company website www.scandia-hus.co.uk which David Taylor from West Sussex websites designed for us. David made the whole process from initial discussions of wanting to make the site look more modern and easier to navigate, to testing and launching straightforward. We found David to be very approachable and knowledgeable."

Scandia Hus, scandia-hus.co.uk
"David developed my website – thebiscuitbox.co.uk and added greatly to the profitability of the business. David is very flexible and quickly responds to and questions and solves any issues in a timely and professional manner.

His services are very competitive – no hidden costs – just good service."

Paul, thebiscuitbox.co.uk
Contact US
Thanks for visiting our website!
If you would like to find out more, have a question or would like a quotation, please complete the following form. A member of our team will get in touch with you shortly.